Memorimage's Professional Day 2018
THE ARCHIVES COM OUT OF THE CLOSET
Opening Up Audiovisual Archives 
…………… 
With Ben Green
Linkedin: https://uk.linkedin.com/in/ben-green-3832576
Web: https://bengreenassociates.com/
For the first time in our country, Ben Green is coming to the city of Reus in order to share successful experiences that have allowed to use contents with rights of the archives.
Ben is a pioneer of ground-breaking rights deals for the future, working internationally with many leading companies across the broadcasting, creative arts and digital sectors.
Prior to launching his own consultancy in 2016, Ben spent over 20 years at the BBC, most recently as Head of Rights Business Development. In addition to negotiating some of the BBC's major framework and Talent agreements, he played a central role in leading the strategy and delivery of rights for the BBC's digital activity across all platforms.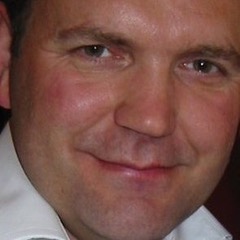 This included: the ubiquitous on-demand catch-up service, BBC iPlayer; the BAFTA award-winning 'Creative Archive' pilot; the commercial download service BBC Store (selling over 10,000 hours of new and archive programmes); and many archive release partnerships with major cultural institutions, including the V&A 'Bowie Is' exhibition.
Currently, Ben is working with the British Film Institute on their archive rights strategy for delivering their 'Heritage 2022' mass-digitisation, preservation and access programme, and also with the UK government's Arts & Humanities Research Council to develop new IP frameworks and guidance for new collaborations between Universities and the Creative Industries.
Garget
Discover with Ben Green the most important agreements he led on the BBC, among other successful strategies to give a new life to the archives.
Target
The workshop is especially directed towards documentarists, archivists, archival researchers, directors and producers and anyone who deals with archival material.
Content
Large-scale archives – is Collective Rights Licensing the solution, and how achievable is it?
Costs, Time & Resource – how to save them
The benefits of Editorial, Technical and Rights teams working closely
Non-Commercial vs. Commercial – ensuring a clear strategy for both
Difficult rights areas, and strategies for when clearance is impossible (and assessing risk)
Building relationships with rights holders, to remove 'fear of the new' and create a cultural and business shift
Creative re-use of archive – issues to consider
Examples of compliance issues in archive programmes
Changes in Cultural and Heritage policy needed to enable all of the above
THIS WORKSHOP'S LANGUAGE IS ENGLISH
PRACTICAL INFORMATION
Schedule: Friday 9th of November 2018, from 10 am to 2 pm
Location: Centre de la Imatge Mas Iglesias de Reus (CIMIR) (C/ Jaume Vidal i Alcover 6, Reus)
Previous registration needed!
Number of seats is limited.
---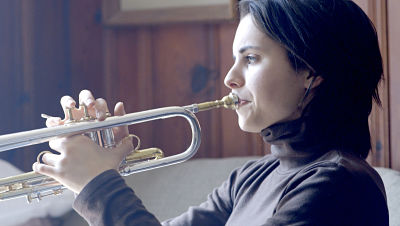 Andrea Motis is a silent trumpeter, an association of ideas difficult to combine. Her way of moving through a world where fame is more precious than the professional success. This is the intimate and full of emotions of a unic and unrepeatable moment story, that moment full of vertigo that intoxicates us just before making a big leap into the unkown. A film about life changes, doubts, fears, contradictions and jazz, lots of jazz.
---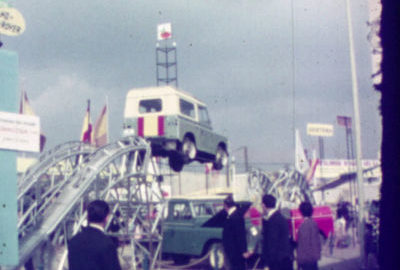 If turning 75 is exciting for a person, for an institution like firaReus it is a tremendous pride. Fira de Reus is a clear example of the entrepreneurial and commercial character of the village and their fellow citizens. The documentary, based on footage, describes seven decades of this project with testimonies and portraits of the market during its editions.
---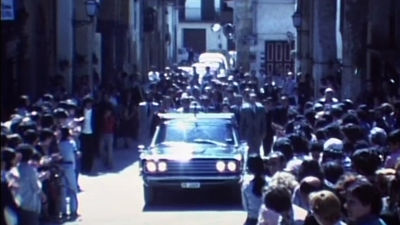 During the Franco dictatorship there was a part of the Catholic Church of Tarragona which was loyal to their faith as well as to Catalonia and its people. The documentary Hereus d'un cardenal proscrit gets back the memory of this church and the way in which it participated in the recovery of a country that Franco Regime was determined to destroy.
---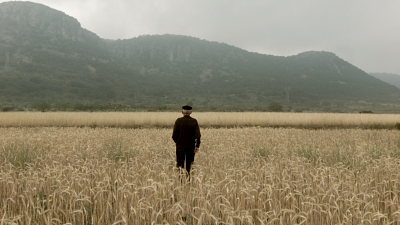 In the middle of the Civil War, and with the front still far away, the inhabitants of four tiny towns of Castellón see three planes appear on the horizon. Some children start to say hello, adults look at them with innocence and curiosity. But the planes maneuver, they crumble and bomb houses, churches and city councils. They kill 38 neighbors. They never knew who was responsible. Until now.