Memorimage will arrive throughout the state with a selection of films from the festival, through the Filmin platform, the state reference in the world of independent cinema.
From the 7th of November to the 7th of December a selection of 4 exclusive films from the 2018 edition will be available to watch in a pack that costs 5 Euros, as well as 6 titles from previous Memorimage editions.
Out by Denis Parrot – France
No intenso agora by João Moreira – Brazil
Dolphin Man de Lefteris Charitos – USA
Nueve días sin Fidel  by Sofia Cabanes, Rudy Jordán and Jesüs Labanderia – Spain, Cuba
Una vida fent fira by David Fernàndez and Víctor Rubio
 And the following titles from previous Memorimage editions:
Com canviar el món. Jerry Rothwell – United Kingdom
El gran vuelo. Carolina Astudillo – Spain
Game over. Alba Sotorra – Catalonia
Joana Biarnés, una entre tots. Òscar Moreno and Jordi Rovira – Spain
Priorat, David Fernández de Castro – Spain
Sobre la marxa. Jordi Morató – Spain
Després de la boira. Luis Ortas – Spain
Els records glaçats. Albert Solé – Spain
Angry Inuk. Alethea Arnaquq-Baril – Canada
---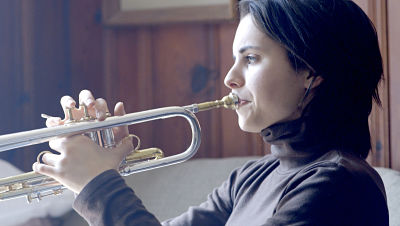 Andrea Motis is a silent trumpeter, an association of ideas difficult to combine. Her way of moving through a world where fame is more precious than the professional success. This is the intimate and full of emotions of a unic and unrepeatable moment story, that moment full of vertigo that intoxicates us just before making a big leap into the unkown. A film about life changes, doubts, fears, contradictions and jazz, lots of jazz.
---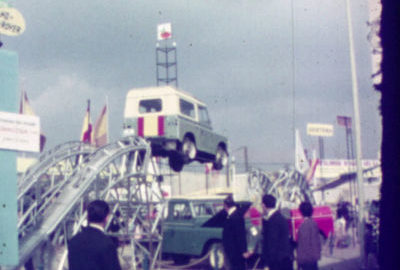 If turning 75 is exciting for a person, for an institution like firaReus it is a tremendous pride. Fira de Reus is a clear example of the entrepreneurial and commercial character of the village and their fellow citizens. The documentary, based on footage, describes seven decades of this project with testimonies and portraits of the market during its editions.
---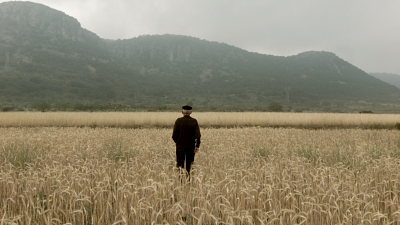 In the middle of the Civil War, and with the front still far away, the inhabitants of four tiny towns of Castellón see three planes appear on the horizon. Some children start to say hello, adults look at them with innocence and curiosity. But the planes maneuver, they crumble and bomb houses, churches and city councils. They kill 38 neighbors. They never knew who was responsible. Until now.