Film session for a familiar audience. A wonderful way to rediscover with your kids great classic films that are recovered archive pieces at the same time.
Flipbooks Creation Workhop with the family
Before the projection of the film, children will be able to create flipbooks by using frames of a scene from the Marx Brothers' Duck Soup. Flipbooks are small animated books that simulate movement by passing their pages quickly. They are one of the oldest cinematographic toys that exist. Its purpose is to understand what cinema is through archive images, colors and animation. Come with your family and create your flipbook!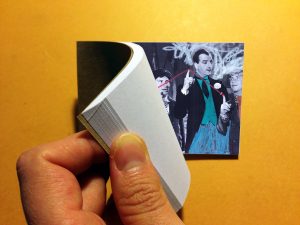 TUTOR
Martina Rogers
1988 | Barcelona
Visual artist, graduated in Audiovisual Communication at the Autonomous University of Barcelona.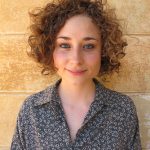 Her fascination about fine arts combined with her studies in audiovisual language, has allowed her to integrate techniques such as drawing, painting or collage within the cinema.
Playing and experimentation, basis of her creative processes, build a genuine work full of sensations, inviting to reflect through the constant dialogue between Martina and the technique.