WORKSHOP
H o w   t o   c r e a t e   G I F ? 
Experimenting with images is infinite!
With public domain images, you will see the possibilities of manipulating them plastically, so they acquire a new visual dimension. We will draw, cut or paint to transform them and create new stories from archive images.
With the new capture of these images, wThen we will capture again them and create animated gifs!
Come to give personality to your hatsApp conversations.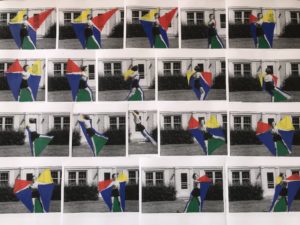 WHO IS FOR?
To all people who want to have a good time learning and creating their own story recycling images. To all those who would like to experiment plastically and use their imagination
PRACTICAL INFORMATION
When: Saturday November 9th from 11am to 1:30pm.
Where: CIMIR Centro de la Imagen Mas Iglesias (C/ Jaume Vidal i Alcover 6, Reus)
Price: 5 €
Subscribe the workshop filling in this form
For more information: info@memorimage.reus.cat / +34 681 16 16 25
Limited places