Memorimage inaugura amb "De rodillas corazón" un documental sobre la ballarina Sol Picó
Les figures femenines tenen més pes que mai tant en la direcció com en el protagonisme de les històries
La cloenda retrà homenatge a la rebel·lia del documentalista Llorenç Soler amb Contra el No-Do
El taller FEM UN GIF? convidarà als participants a fer un bucle d'imatges infinit
Reus, 14th October 2019. Memorimage presents the programme of the 14th edition, which will be opened with the film De rodillas corazón, by the versatile artist Susanna Barranco. The documentary is a portrait of the contemporary dancer Sol Picó, both on the stage and on her everyday life, in a crucial moment for her: when she's about to turn 50.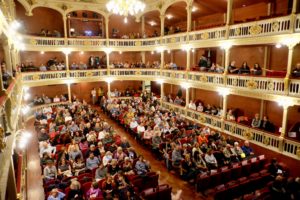 In the Official Section we'll enjoy the documentary Shooting the Mafia, which follows the career of Latizia Battaglia, a woman who dedicated her life to fighting the Sicilian mafia through the camera; Hunting for Hedonia, which investigates a new healing technique that, when applicated to patients with some diseases like Parkinson or chronic depression, it offers some miraculous results; La Maleta de Madame Colette, a Balearic production about a singular woman, a painter who arrived to Mallorca to make the island her own home; Peret, jo soc la rumba lets us discover the king of the rumba in an intimate way. It's a tribute to Pere Pubill Calaf, Peret for the whole world, the king of the rumba for the history.
This year, the section MemoriReus will make us discover: Labo, a travel to the past through the images of the Laboral, with the space as the main character of the film. We'll find what's hidden behind the petrochemical industry through the film La Vall del Francolí, l'alè del camp, which shows a territory that resists despite the adversity. Elena Universo explains the sad story of Elena, a woman who didn't fit in what the others expected her to be but neither did in what she wanted to be. And finally, with Gaudí, l'arquitecte de Déu, we'll meet five secular people that want to demonstrate that the architect deserves the beatification.
This year, the section MemoriXics, which is dedicated to the familiar public, will come back to a classic French comedy: Mon oncle, by the actor and director Jacques Tatí, who plays again the role of Monsieur Hulot.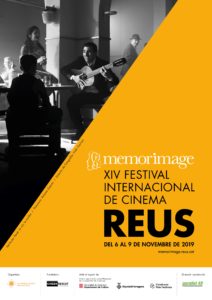 And beyond the cinemas, Memorimage presents the workshop FEM UN GIF? For all those who want to have a good time learning and creating their own gif from the recycling of archive images.
The closing of Memorimage 2019 will be on Saturday 9th November, with the awards and the projection of Contra el No-Do, a portrait of Llorenç Soler, a creative, free and incorruptible man who became one of the forefathers of the independent documentary filmmaking in Spain from the 60s. Moreover, the documentary maker will be with us.
Finally, Memorimage Online will be spread around all the state through the Filmin platform. From 6th November to 6th December you'll be able to watch online a selection made of 4 films from this year's edition and 9 other films from previous editions.